Group Winning

U-CH/INT'L CH

/Group Placing MBISS GCH CH
 Ruairi's Broncos Quarterback
Draw (AI) CGC, CGCA, TKN,

TT
Sire:Aust Supreme GRCH Shelomith Vice Regent
Dam:CH Waterdance Timeless Love N Joy CGC
Whelped: 10/01/2011
SR69680707 OFA HIP'S GOOD IR-11654G27F-VPI PRA CLEAR ISGR-GTA-738 THYROID NORMAL IR-TH801/77F-PI DNA IR-DNA-278/B CHIC# 128322

 Name Tebow
Health Clearan
ce's available on request.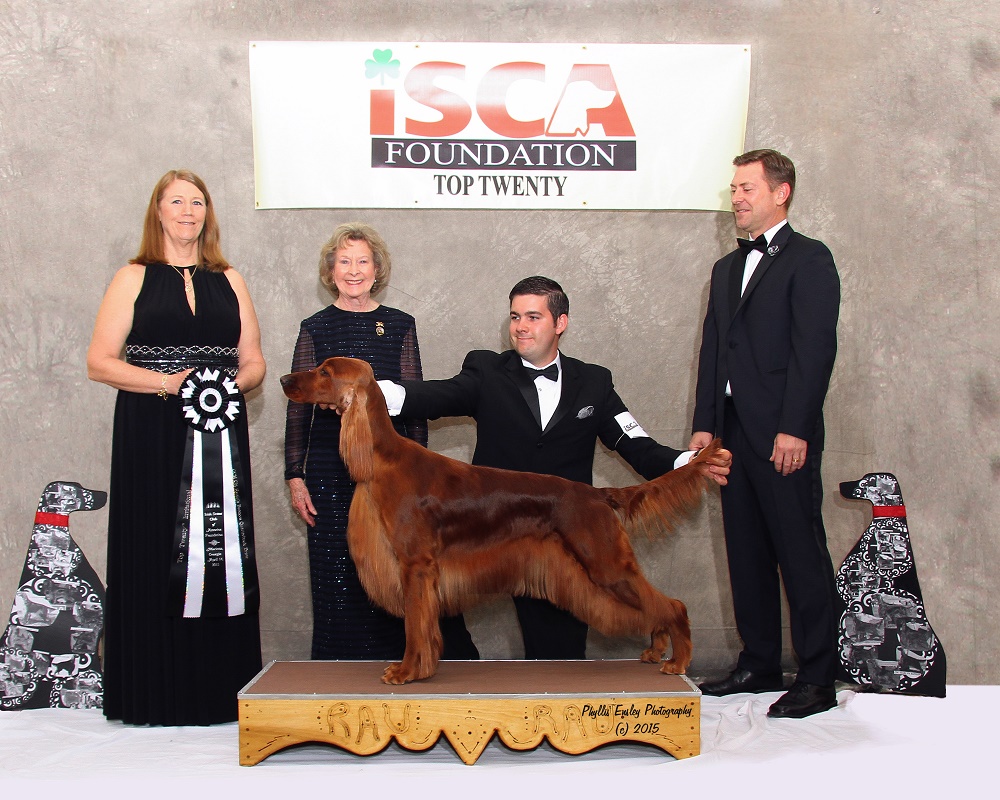 BISS Irish Setter Club Of Texas Specialty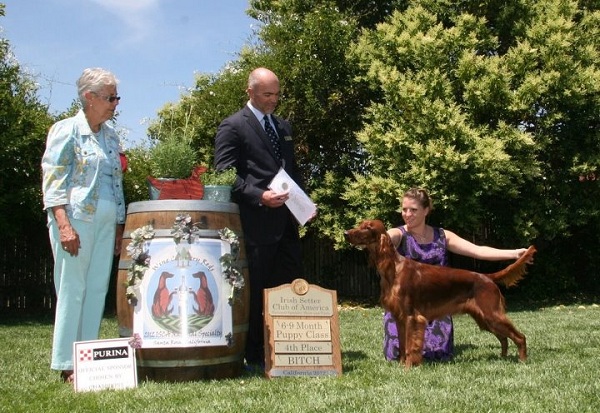 Achievements: At 6 month 2 days Tebow ventured to her first show and was awarded Best Puppy in Show at ISC of Jacksonville. What a debut! She also received a 4th in sweeps and 4th in regular class at the Irish Setter Club of America's National Specialty at 8 months.Next 2 specialty outings Tebow receives a Best In Sweeps at the ISCC. Tebow Finished her puppy career with another best in sweeps at the ISC of Texas. Tebow Finished with 5 Majors and 18 points by going BOB back to back from the classes over top ranked specials at the Denver cluster including BOB at the sporting specialty, she received 4 BOB in 5 days and 1 OS. she followed that up by obtaining her Grand Championship with 6 more BOB 2 BOS and a Group 3 in only 2 weekends.What a year Tebow had, finishing out the year as the #5 female Irish setters in the country with very limited showing. We look forward to the future with this very special young lady.
2/14

 Plum Creek KC of Colorado          WB/BW/BOB    Judge Dr. Klaus Anslem         5 Point Major
 2/14

 Plum Creek KC of Colorado          WB/BOS            Judge Ms Diane Malenfant     3 Point Major
 2/14 Mile High Sporting Dog Fanciers     WB/BW/BOB    Judge Mr Paul Averill DVM   5 Point Major
11/13 Greater Sierra Vista Kennel Club    WB/BW             Judge Ms Debra Thornton     3 Point Major
 9/12  Irish Setter Club Of Greater Tulsa   WB/BW             Judge Ms Marilyn Pipes         3 Point Major
 6/12  Irish Setter Club Of Jacksonville      Best Puppy        Judge Mrs Jean Fournier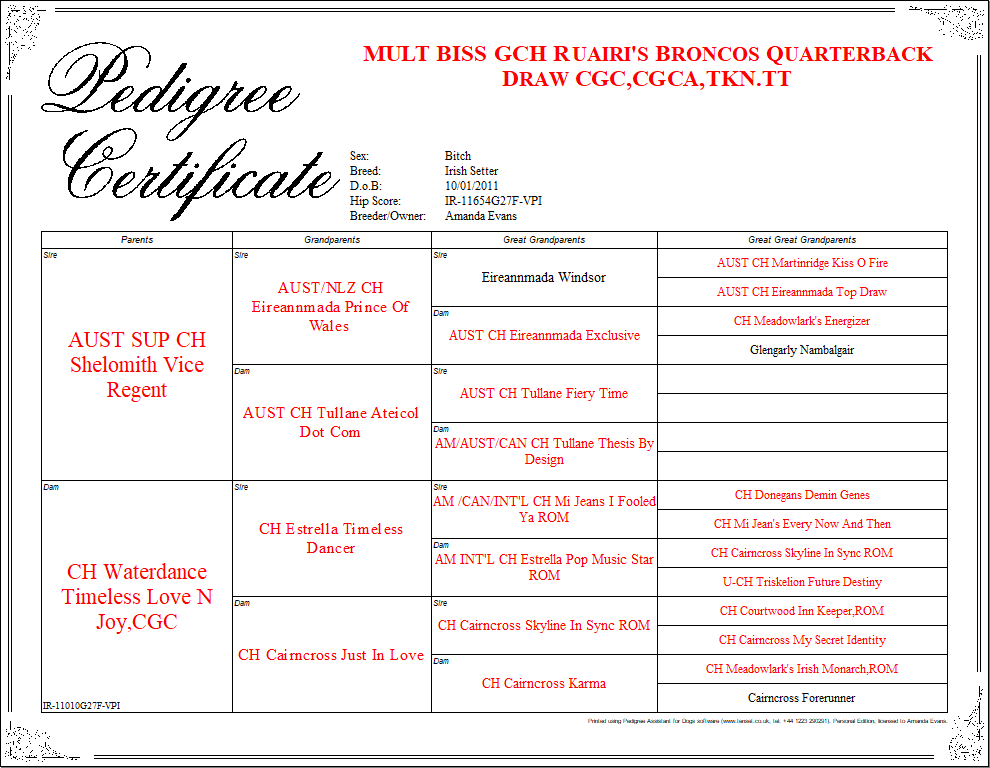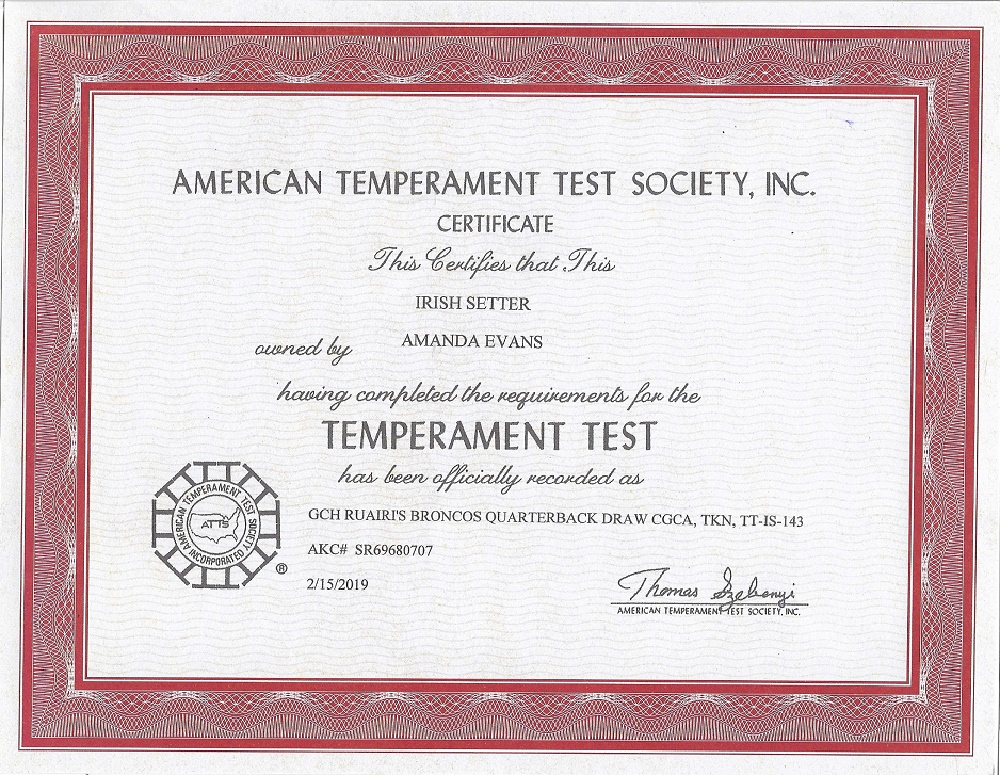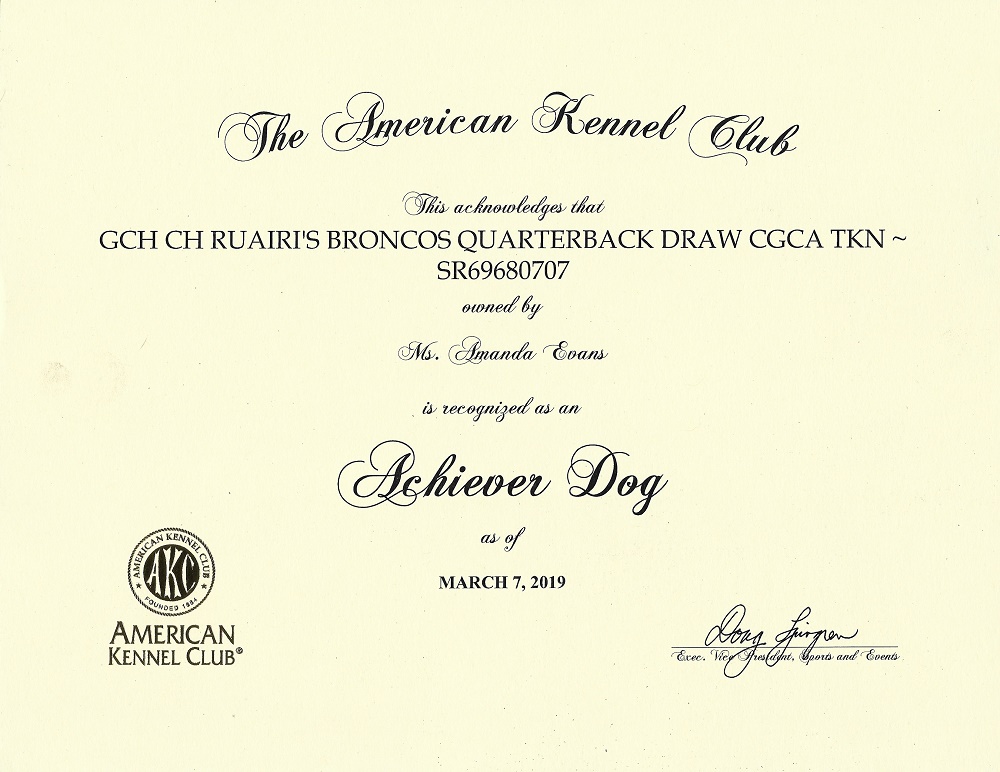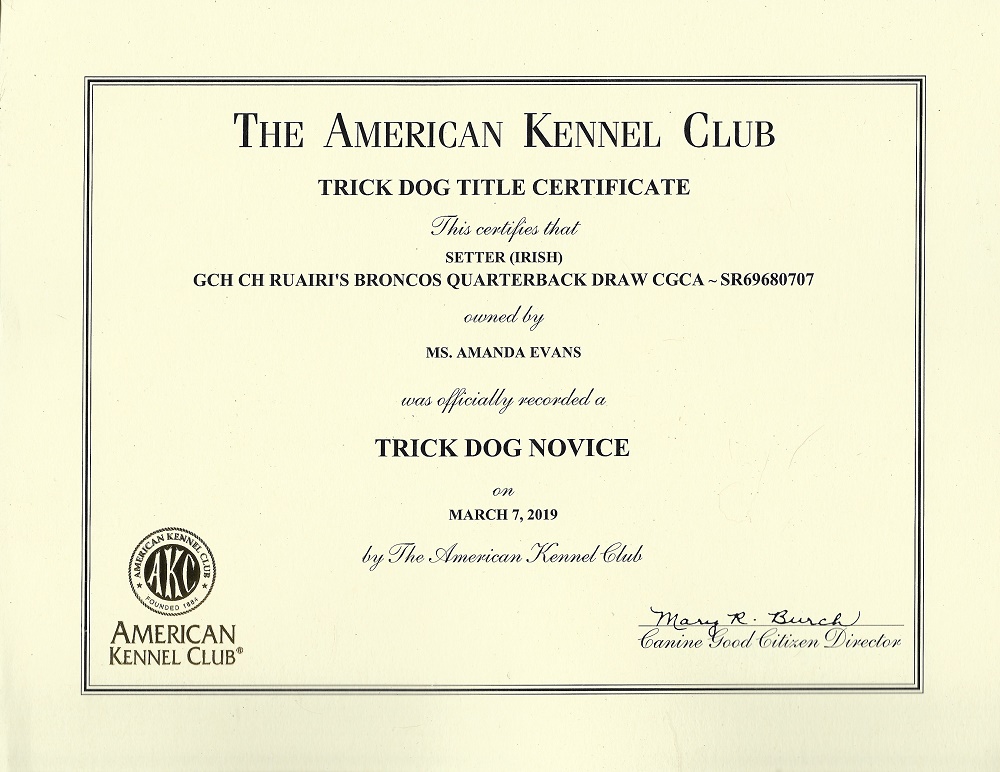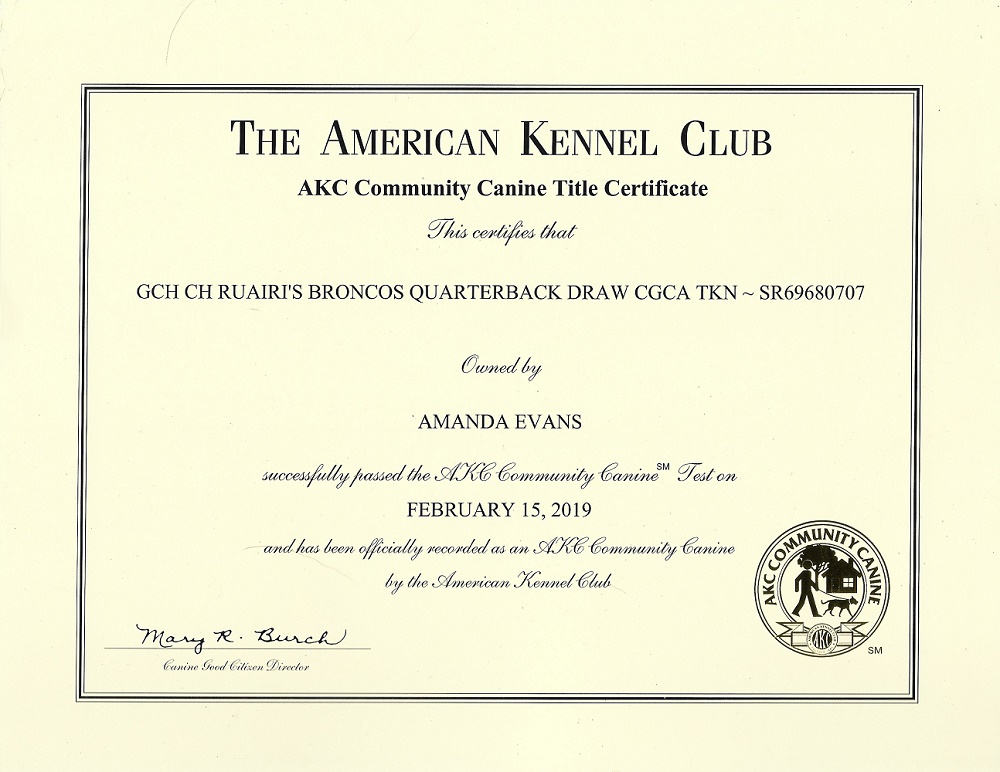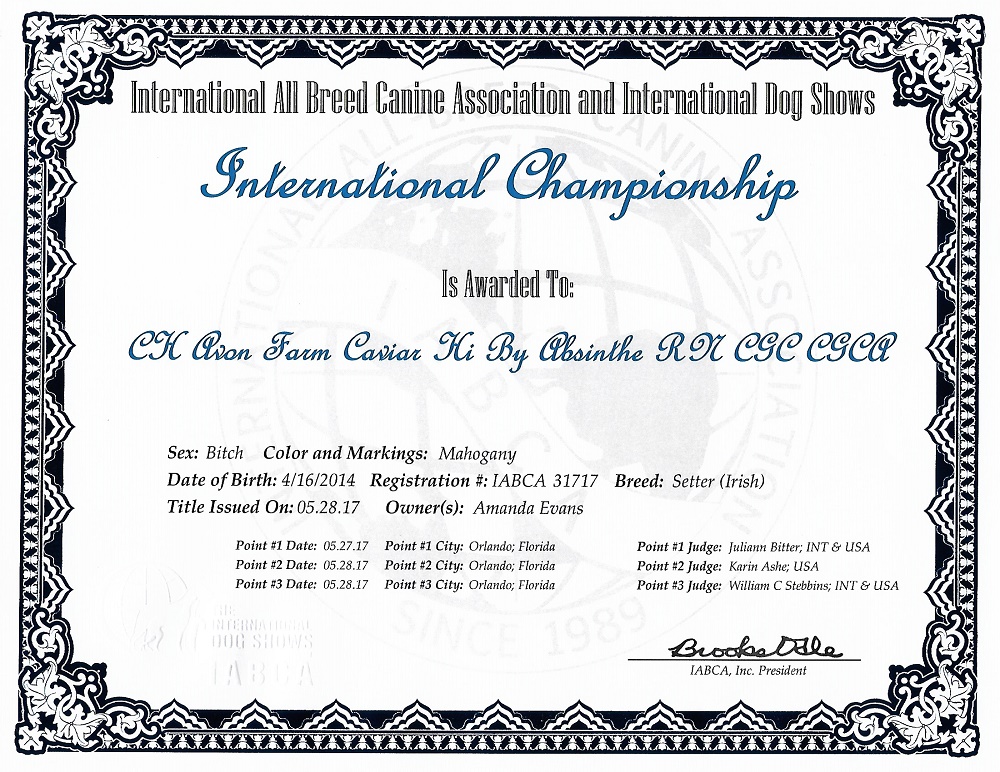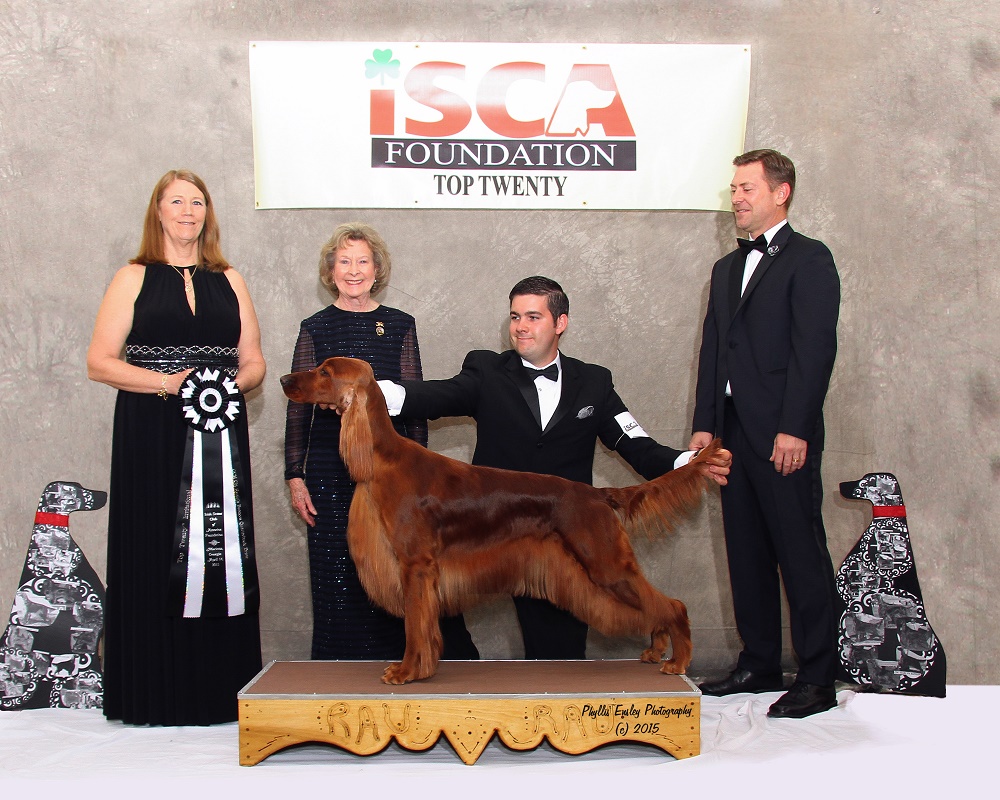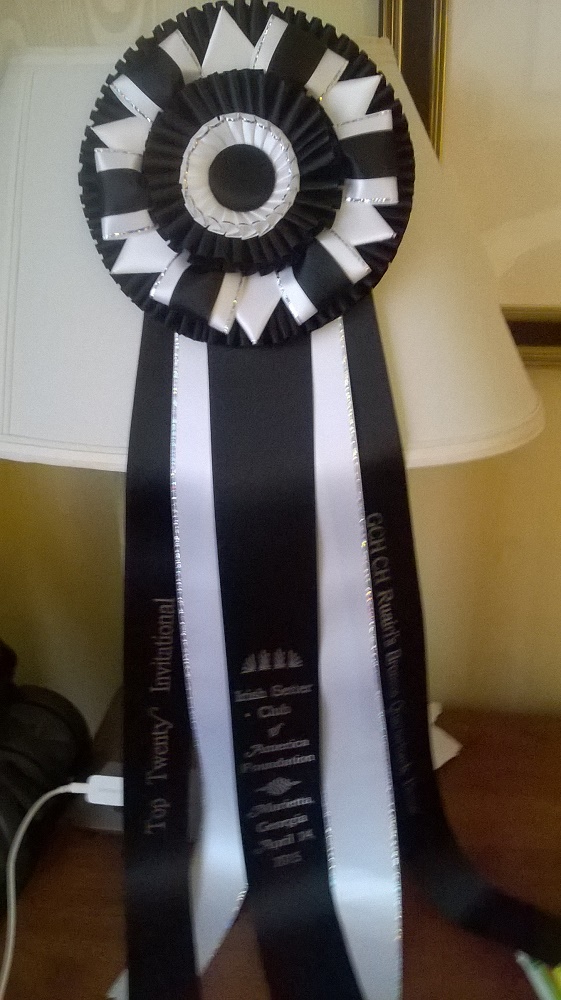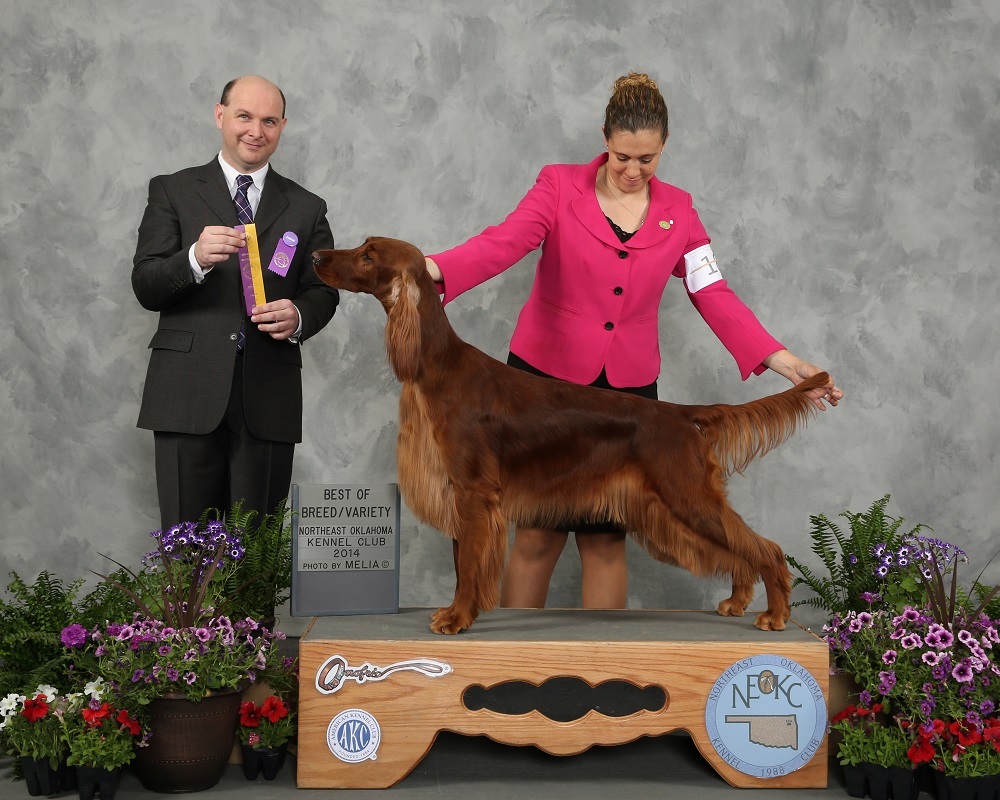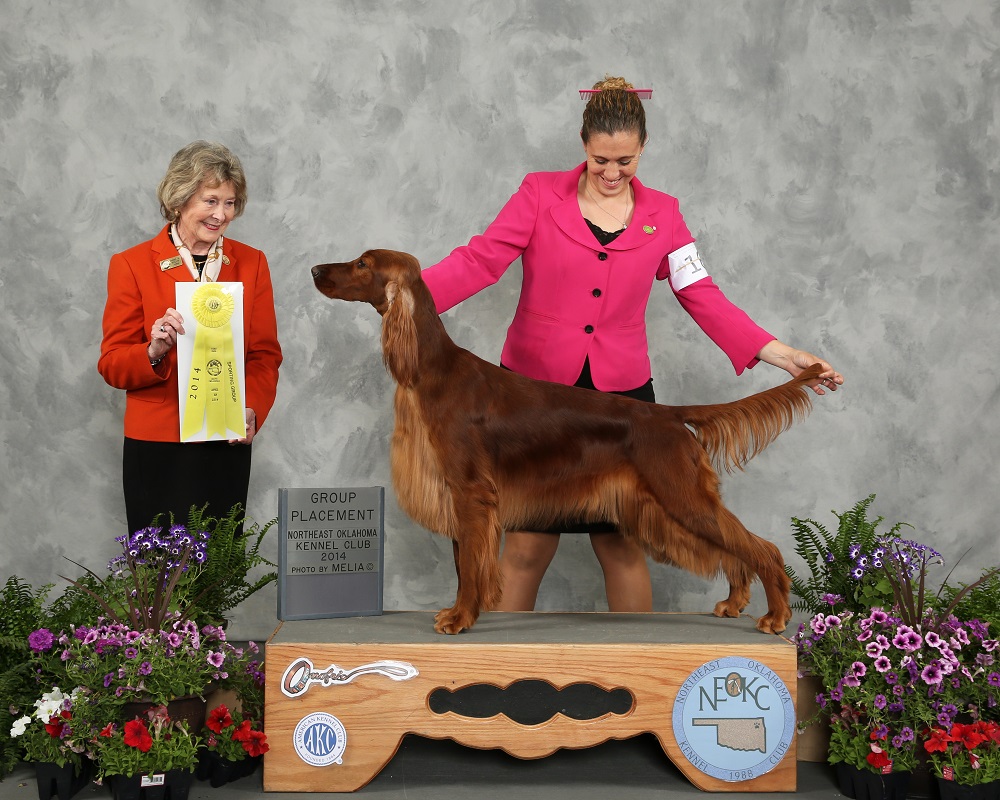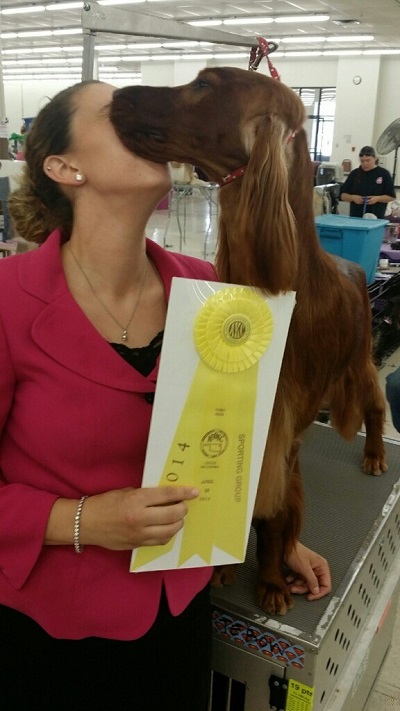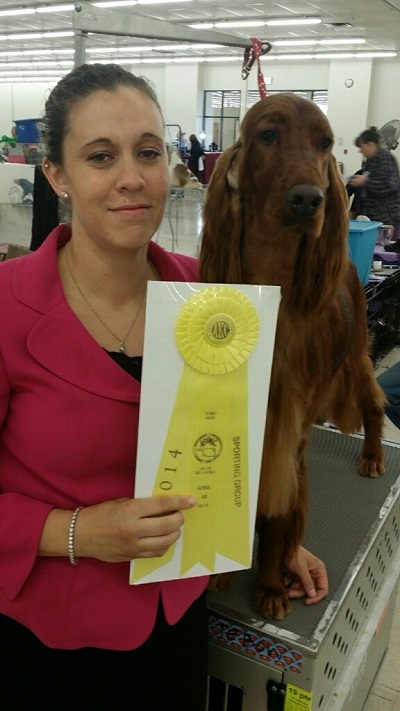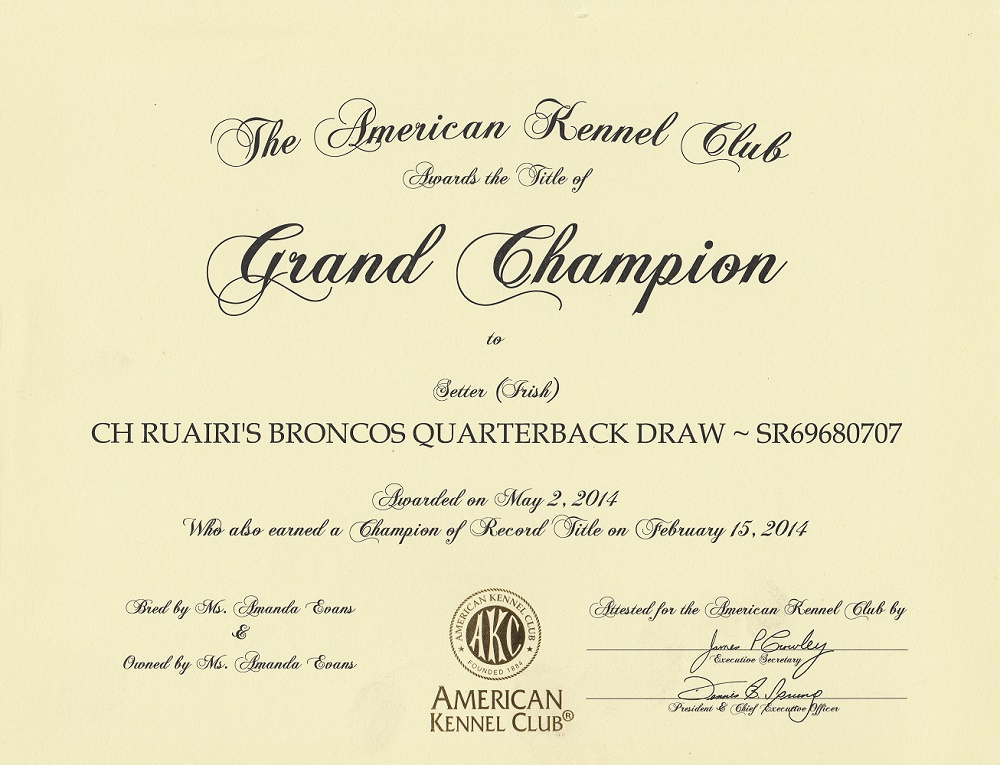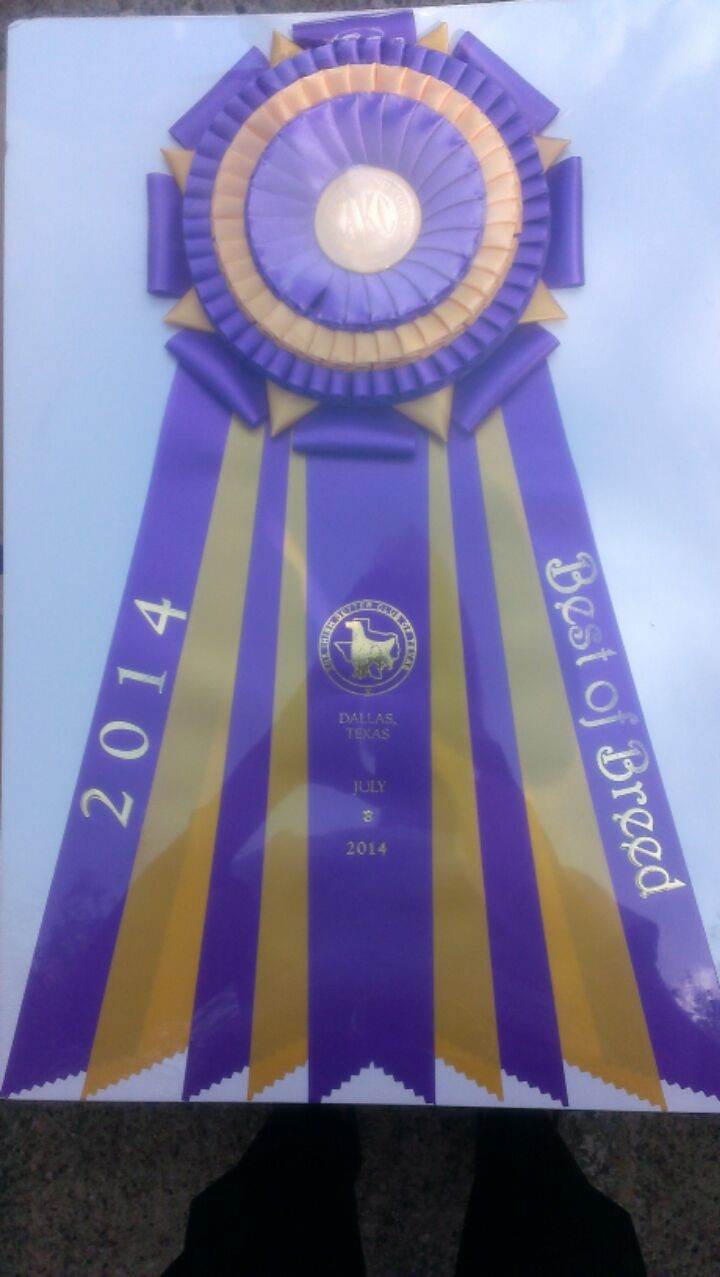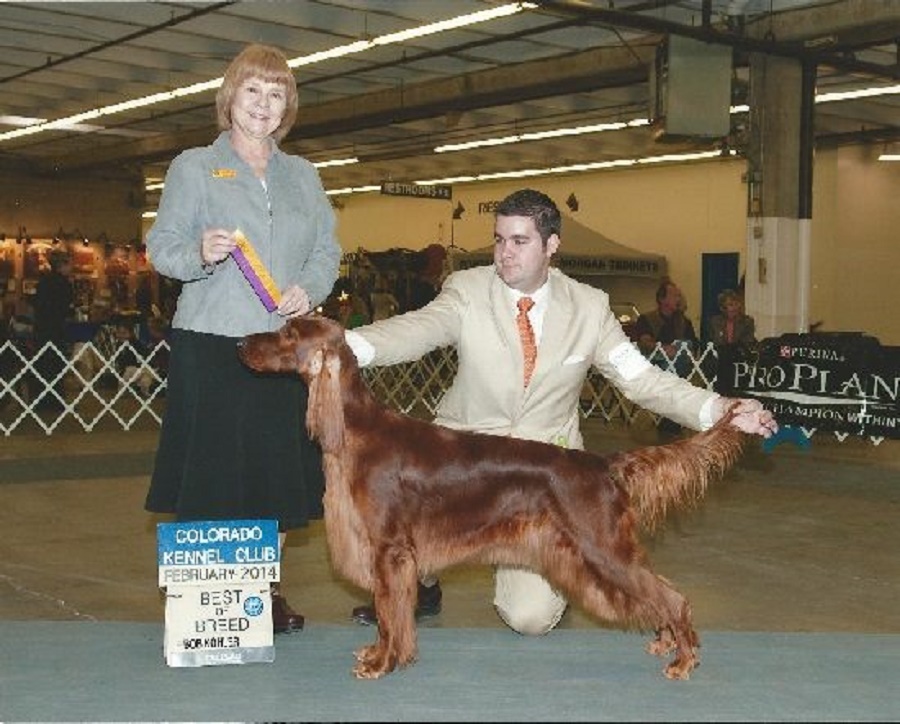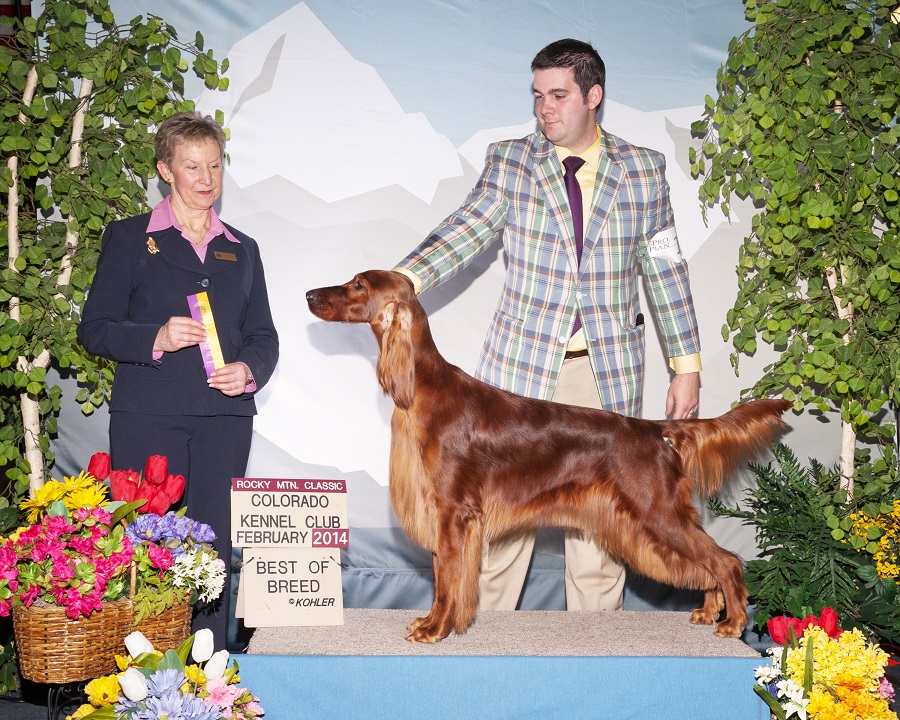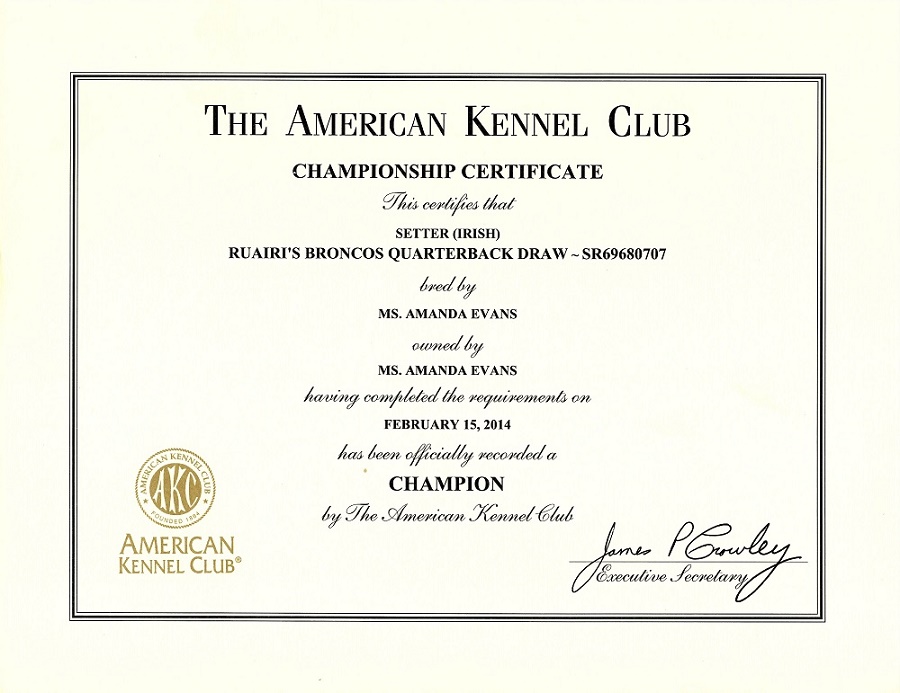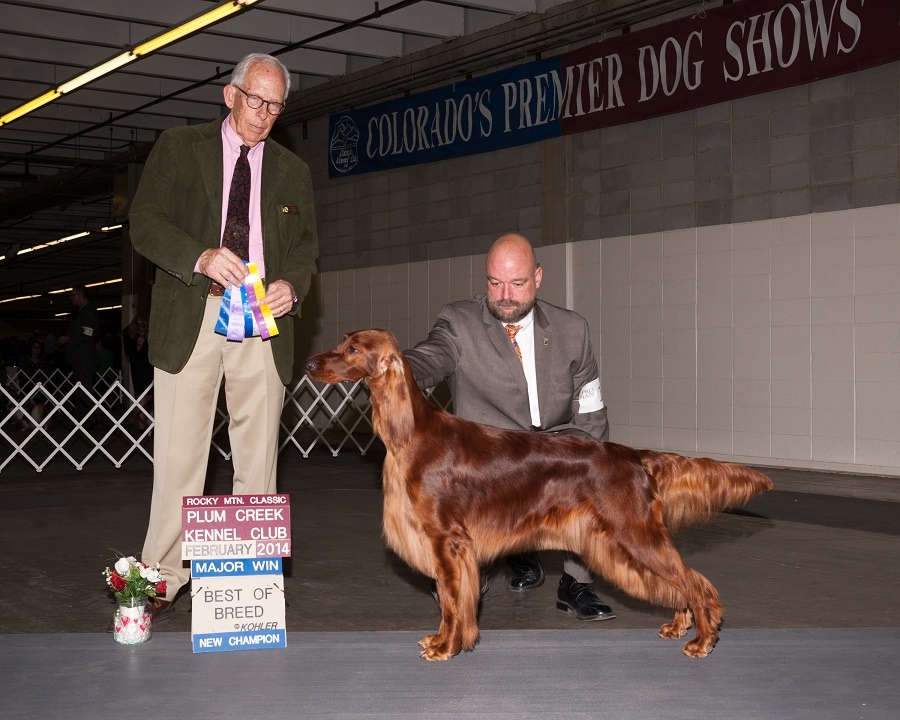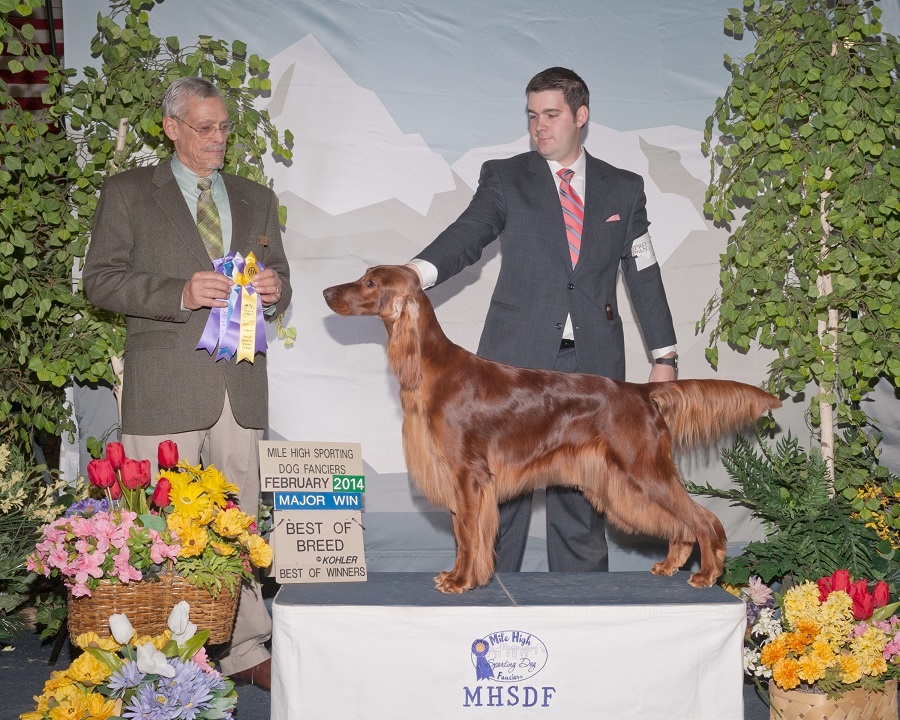 BSW ISC of Texas 2013 
 
   
 
BISSW ISC of Colorado 2012                                    Major Reserve 2012
  

 
4th ISCA Natinals Sweeps and Regular class 2012
                  
   
 
              Best Puppy ISC Of Jacksonville 2012                                                 with BFF Nicholas